History
Coastal Building Development & Management Inc. was established in 1998 by John W. Thomas. John W. Thomas is a graduate of Rowan University with over twenty-five years experience in the building business. He is a hands on builder that takes personal care and satisfaction in every project. We specialize in beach type architecture or "Key West design" and are able to construct traditional concrete block and stucco homes as well. Design build services are available for all projects from custom homes to renovations. All projects large or small are handled in a professional and courteous manner. Thank you for reviewing this site.
Contact Us
By phone at (941)-237-0434
or
Through email at coastal_building@yahoo.com
Sponsorship
Coastal Building Development & Management Inc. sponsors the University of Florida Sailing Team and the Venice Youth Boating Association.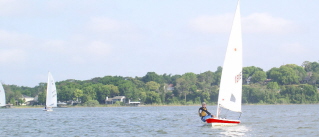 License Number - CRC 1327769